We're delving into the world of TikTok to uncover the most popular ice cream hacks that range from cake to pops, sandwiches to loaded scoops, and more.
Whether you're in charge of the school, pub, care home, restaurant or café catering, many of these hacks are surprisingly simple to recreate. Imagine indulging in banana ice cream, ice cream cake, and even air-fried ice cream! So, get ready to experience a whole new level of ice cream innovation.
Save Your Mason Jars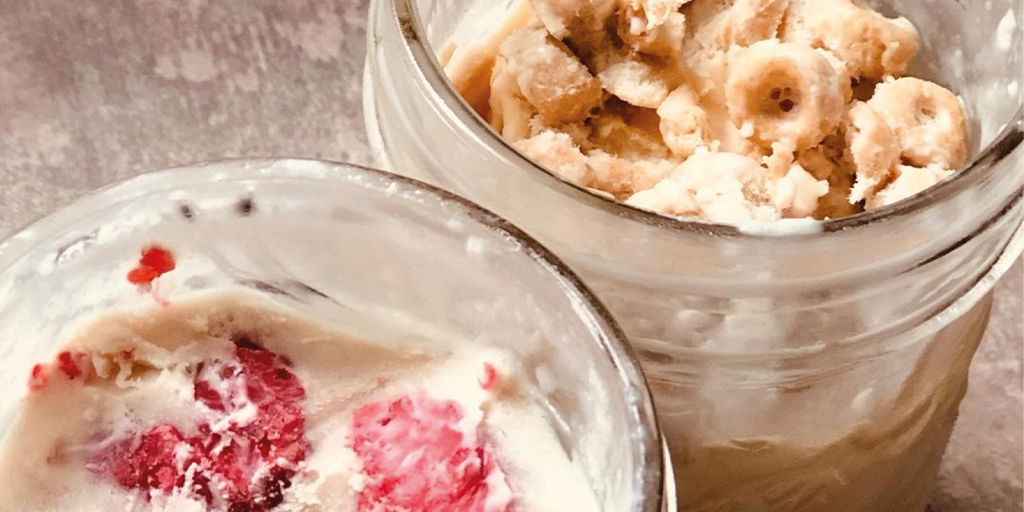 No ice cream machine? No problem. Use a mason jar! Essentially, you add your ice cream mix to a jar (double cream, condensed milk, sugar etc.) and then place it in the freezer, taking it out at regular intervals to shake it vigorously. You can also add in fruit, chocolate, cookies – anything goes.
Here's a video showing how it's done, or why not look at @egg_head_132 to see Alyssa's twist on the recipe.
Nutella Jar Ice Cream
Struggling to get those last little bits out of the jar? Well, rather than wasting them, make Nutella ice cream! If we're honest, you'll need about ⅓ of the spread still left in the jar for a really strong Nutella flavour, add to this the thickened cream, give it a good shake and put it in the freezer. After a few hours, you'll have Nutella ice cream.
Check out this Nutella ice cream video recipe or take a look at @jennifervalentyne on TikTok.
Bananarama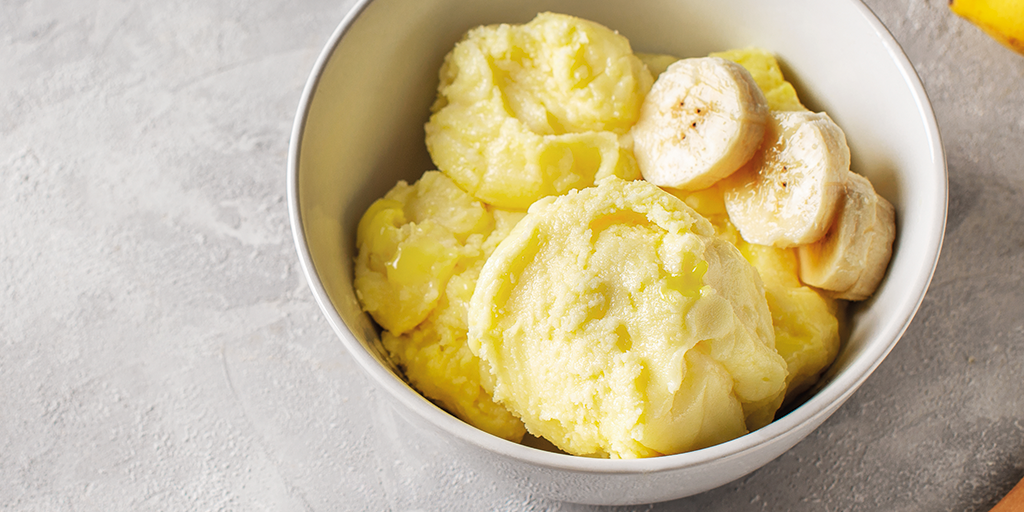 Banana ice cream isn't anything new. Some five years ago, it was the latest trend for those looking to make 'healthier' ice cream, and while that's still true, in these recipes, a few extra ingredients have been added, like condensed milk and espresso, cookies and honey, to make it a little more indulgent.
The @caketoonist makes a delicious salted caramel, and @kenty_cook one with condensed milk and honey.
Ice Cream Pops
Some of these hacks are as simple as putting a teaspoon in a yoghurt pot and putting it into the freezer. Others are a little more elaborate with sprinkles, chocolate and caramel centres.
These ice cream cookie sandwich pops from @gma are perfect for schools and kids – even for them to make themselves!
Air Fried Ice Cream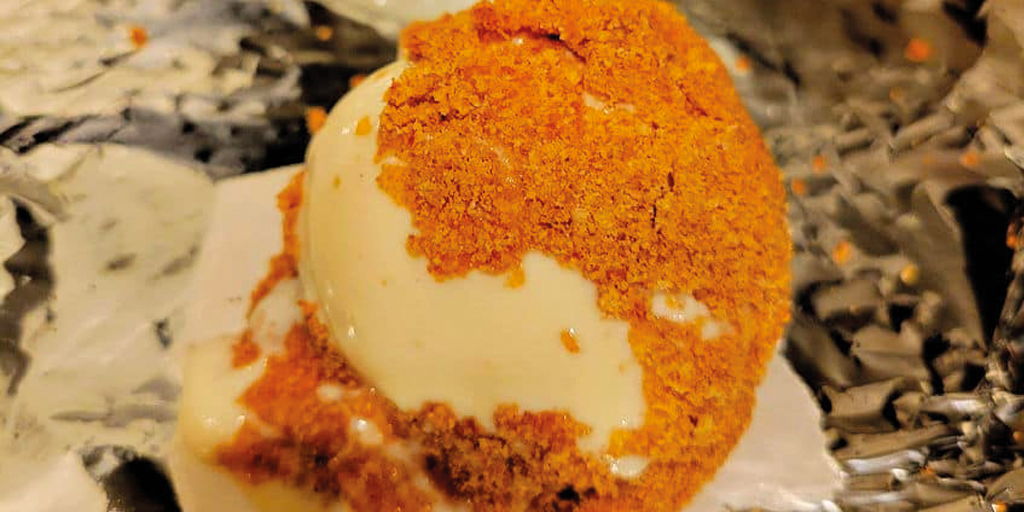 Air fryers are all the rage at the moment, and it's most recent culprit… ice cream! People are taking a hard frozen ice cream ball, coating it in crispy toppings like cereal or biscuits, spraying it with oil and zapping it in the air fryer.
@thehungerdiaries made a salted caramel air fried ice cream coated in crushed cookies, but for the full recipe, look at Daily Yum.
Cookie Cutter Ice Cream
The ice cream sandwich might be one of the greatest TikTok hacks. Some of the recipes are as simple as taking two cookies, then cutting a thick wedge out of your ice cream tub (the soft 500ml cardboard ones), and placing the medallion of ice cream between the two cookies – easy!
Oppo Brothers have a delicious recipe using their 'healthier' ice cream, as does this TikTok star.
Ice Cream Cake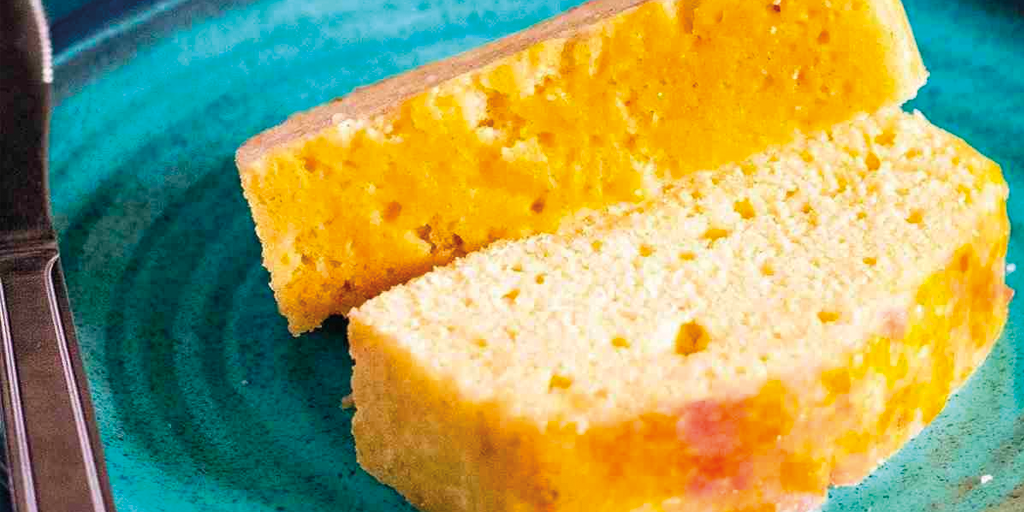 Ice cream cake looks pretty impressive and, most of the time, is quite easy to make (depending on whether you make your own ice cream or not…). But here, people leave a tub of ice cream to melt before mixing it with self-raising flour and popping it in the oven to bake.
Take a look at this video to see how it's made, or look at Instant Brand's recipe here.
Most of these hacks are made to be quick, easy and delicious. Many of them are perfect for time-poor chefs, those entertaining children or if you simply want to mix it up. So whether it's a cookie ice cream sandwich, a mason jar shake-up or an ice cream cake, it's time to start paying attention to TikTok because you never know when the next ice cream trend might drop!