With new research from 70,000 businesses indicating that a staggering 50 million adults eat out in Great Britain each year, there's never been a better time to ensure your menu is enticing enough to pull diners in.
Undertaken by Paymentsense, which helps companies take card payments from their customers, the research will form a new annual market report which reveals what British consumers want from restaurants. After all, a better understanding of your clientele means boosted profits for you. So, how can you stay abreast of food-related trends to make the public's decision to eat at your venue that bit easier?
Social Media is Your First Port of Call
Where better than social media to get a good and accurate snapshot of what's hot – and what's not – amongst prospective customers? After all, when we enjoy an exceptionally good meal out (or an exceptionally bad one), many of us will waste no time at all in taking to Facebook and Instagram to praise or criticise said establishment. But social media, particularly Instagram, can give us much more insight than that; while it can tell us what's popular now, it also offers a window into what will get people talking in weeks or months to come.
Marketing website The Drum says: "Aspirational food imagery is still in demand, but the real narratives are behind these hunger-inducing creations. We want that human connection, and brands can take advantage of Instagram's ability to create authentic content."
It often starts with well-shot photos of influencers' DIY foodie creations. Before long, certain meals or culinary inventions have provoked such a reaction that restaurants, cafes and bars take that trend and run with it, putting their very own twist on a dish and inviting customers to try it out for themselves. The acai bowl (as seen above) is one such dish that could be spotted on many an Instagrammer's feed long before it became 'mainstream.'
Understand Customers' Dining Habits – and React to Them
Nothing can make up for poor food and bad service, say the Paymentsense survey, with 71% viewing customer service as 'important' or 'very important', and 69% saying the same for the cuisine itself.
Meanwhile, 68% focus on price but the bottom line is this: by listening to your customers, valuing their feedback and injecting it into your marketing strategy, you stand yourself in good stead for a more successful year.
"Consumers want healthy food options on the menu." says Hospitality and Catering News. "71% say health should not be disregarded, yet only 48% of restaurant owners are considering these types of dishes."
Again, social media should give you some insight on what's getting people talking, with Hospitality and Catering News highlighting some customers' preferences when eating out. The option to customise menus, by swapping sides or part of a meal, ranked highly for many diners, with 38% saying they'd pay extra for 'a unique experience that surpassed ordinary expectations'.
By understanding your customers' dining habits, you're better able to adapt to their needs, too, says the website, helping you build and maintain a loyal customer base who'll visit you for reliable service, great food and the chance to try something different.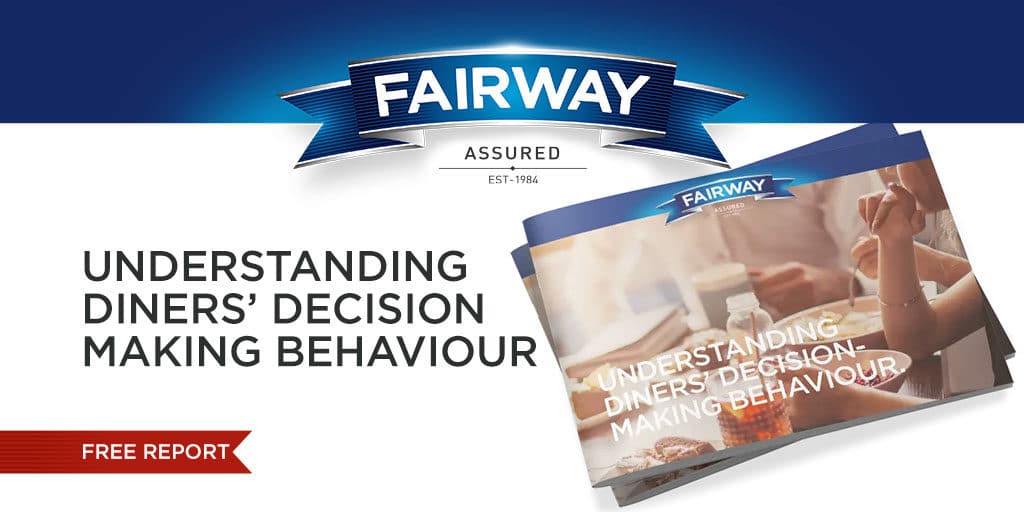 Consider Wider Trends
Food trends can stem from all kinds of things – from people's commitment to being more active at the beginning of a new year, to diners' longing to be the first amongst their social circle to discover a new place to eat or a fresh foodie innovation.
To truly stay ahead of the game, research wider trends – from what's fashionable in fitness to what's popular in music, sport and films. You never know, the next big blockbuster could well be the inspiration behind the latest addition to your menu. Yes, there really is an entire Instagram feed dedicated to Star Wars-themed food.
Put Your Own Slant on Tried and Tested Favourites
Often, food innovation is less about predicting new trends and more about creating your own. Consider, then, how you can put your own slant on a tried and tested favourite.
Food and Wine offers some insight into what's going to get people talking (and snapping photos!) in 2020 – can you put your own spin on any of these ideas?
Smokey food, family-style dining and simpler plating may be on many a chef's agenda this year, according to the site.

YOU MIGHT ALSO LIKE…
2020 CONSUMER TRENDS FOR CATERERS
INSIGHTS: UNDERSTANDING DINERS' DECISION MAKING BEHAVIOUR
PART 1: Trying somewhere new and going back
PART 2: Eating out changing behaviour
PART 3: Latest Trends in Eating Out
PART 4: Researching Where to Eat
PART 5: Pulling It All Together