The single biggest day in the catering calendar in the UK whether it be a pub, café or restaurant is Mother's Day, this year it falls on 22nd March.
From a caterer's point of view, it's a busy day. A day for families, a day of larger than normal tables with a mixed demographic of customers from grandparents to young children. It's a day when a lot of families may try a 'new' restaurant, somewhere they may not have been before but feel they may want to 'give it a try'. It's great for the caterer as it is our chance to make them happy, retain them as customers and add them to our following. Done right, it's an easy win for us.
For a customer, it's a family day one of the few days families get together. With our busy lives, it's a bit like Christmas in a way, with families travelling to be with each other and to take out our Mothers. Fun and enjoyable for all, so what about the food? The food needs to fit.
Like all we do and serve it starts with a menu, getting it out for your customers to see, the menu needs to be out for the potential customers to see on our websites, social media or in our dining areas. Remember this day is different, it's a big table, lots of people will want to read the menu before booking, the demographic is wide so let's remember that when writing menu, remember 'Grandma doesn't eat spicy food', or is that just my house?

It's Sunday lunch so let's build it around the centerpiece, a great British roast, do we have beef, chicken, lamb or pork? That's up to you. I always like a couple of options as a roast, and the customer loves a choice. Build around these with some other classics like a pie; this could form your vegetarian or vegan option with a clever twist on cauliflower cheese, or fish and chips, it's the nations favourite and a crowd pleaser as is sausage and mash or corned beef hash. What I'm saying is that this day is about creating sales whilst keeping everyone happy. I would use this angle with starter also with a great soup, terrine of pate, a smoked salmon dish and also with desserts, we all love trifle and sticky toffee pudding don't we?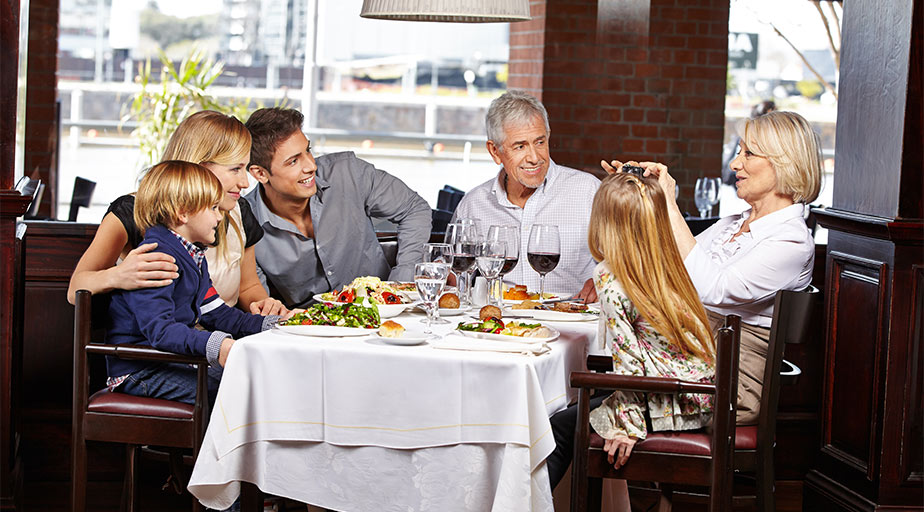 So Mother's Day is a great day for us as caterers to be busy. Cleaver menu planning for the clients who are coming through the door, food that is amazing to eat but simple to execute in volumes and quick to get out. Remember that little children wont want to wait which in turn puts parents on edge.
It's a lovely day lets all enjoy it.

Kindly contributed by Steve Midgley Consulting Development Chef, 30 years experience in fine dinning, creating fantastic experiences at Michelin star restaurants.