Join us on a culinary adventure with Yorkshire puddings, we'll uncover the best recipe trends and hacks for mastering both savoury and sweet variations.
When you think of a Yorkshire pudding, your mind immediately goes to a plate piled high with succulent roast beef, crispy potatoes, vegetables drowning in a creamy cheese sauce, and a Yorkshire pudding – depending on which side you're on – sitting in a pool or gravy… or not.
Yorkshire puddings are a UK staple, we hold them as dear as we do our fish and chips, served with every and any roast (not just beef!), and of course, in dishes like Toad in the Hole, which is basically a huge Yorkshire pudding with sausages nestled in.
Yorkshire puddings are nostalgic and hearty, and remarkably versatile, as chefs are showing us with their Yorkshire pudding wraps and puddings. But the one drawback is how long it can take to make Yorkshire puddings for a big crowd. Many chefs cook them before service, reheating when required, others buy in frozen, and some cook to order – but with the added stress.
Fairway Foodservice has three different sizes of Yorkshire puddings, 3 inch, and 4 inch, which are perfect for roast dinners, or 7 inch, which you can have some fun with and serve roast dinner inside (or your bangers!). Made in the home of Yorkshire puddings, they look and taste homemade yet are incredibly easy to prepare.
Luxury Yorkies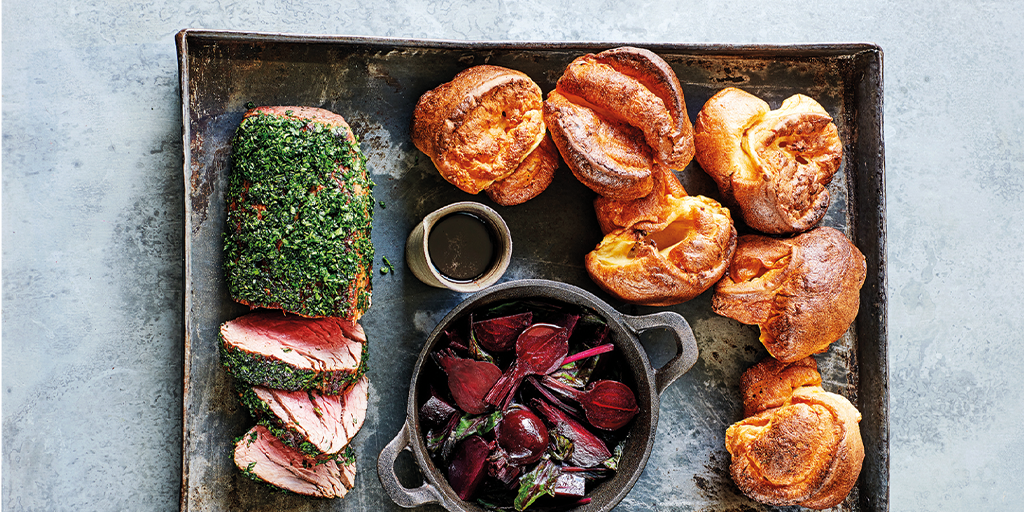 We're starting with the best of the best. The grandest Yorkshire puddings tower over the rest of the ingredients on the plate, standing tall and golden. Likely cooked in beef dripping, these are the quintessential Yorkies (or not, if it's a veggie roast, try vegetable oil), served with every roast – or you may have some angry customers.
Inspiration: Herb-coated beef and beetroot Yorkshire puddings, Chef James Martin. Treacle Beef with Yorkshire pudding, green peppercorn sauce, and watercress, Chef Tom Kerridge.
On the Menu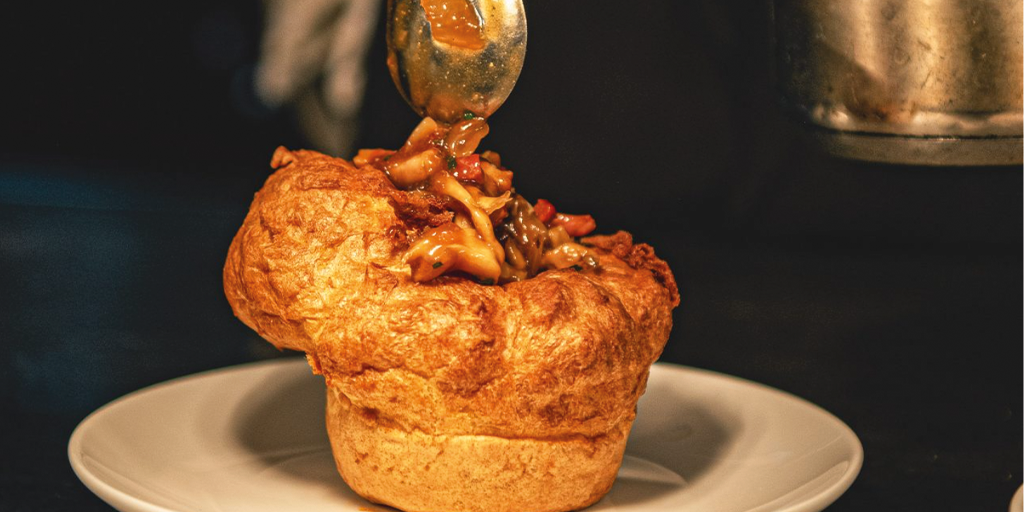 There are luxury Yorkies, and then there are Yorkies reserved for the top restaurants only. We're talking stuffed and loaded, with luxury ingredients like wild mushroom, pearl onion, smoked pancetta, Easling pork stuffing, black pudding and apple, Ox cheek, bone marrow mash, and Yorkshire blue cheese with caramelised onion gravy. Well, that's what Craig Rogan of Dakota Bar & Grill in Less does anyway.
Inspiration: Wild mushroom, pearl onion, and smoked pancetta, Chef Craig Rogan.
Bring The Flavour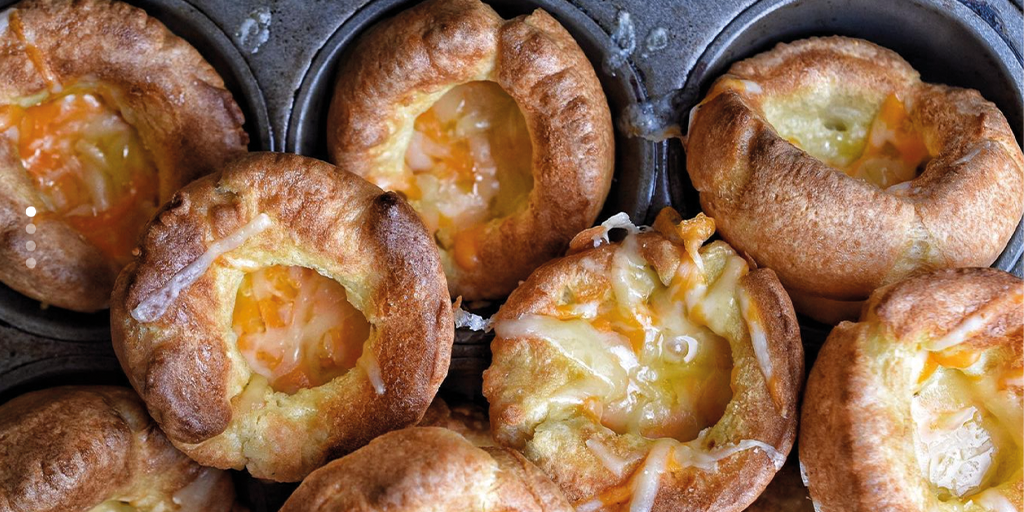 Not all Yorkies have to be 10cm high to be show-stoppers. Adding a few flavoursome ingredients and you've got a Yorkshire-hit. Think cheese and herbs, like thyme, sage and rosemary – even goat's cheese and mozzarella.
Inspiration: Cheese-filled popovers using Gordon Ramsey's Yorkshire pudding recipe @froggieskitchen. Goats cheese and thyme Yorkshire puddings, Jo Cooks.
Make it a Bowl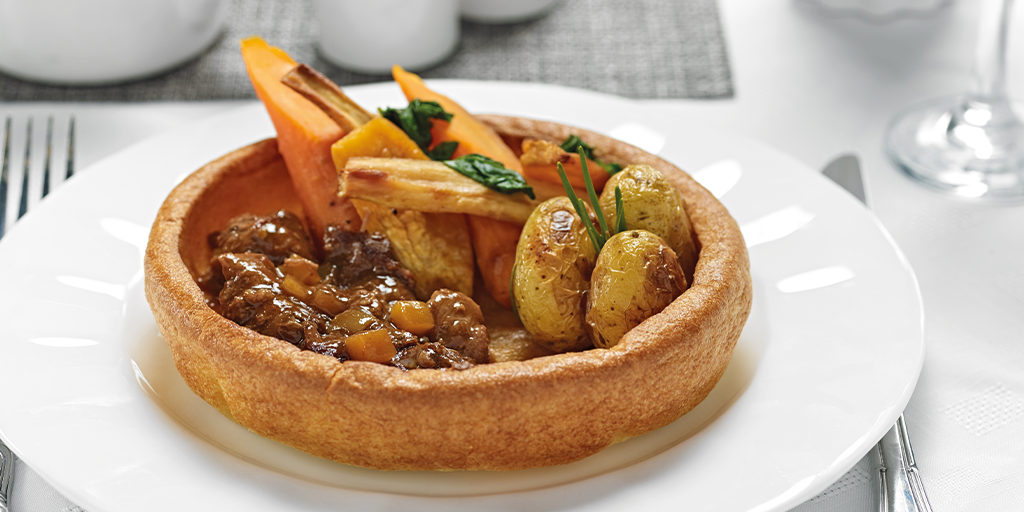 Given the Yorkies brilliant shape, it was only too obvious to turn it into a bowl for food. But that's nothing new, is it? School dinners have been filling these pillowy soufflés with beans and sausages for decades. However, it seems they are on trend again, holding everything from the classic roast dinner and sausages and mash, to curries and even soups! This is a great hack for schools, care homes and restaurants alike.
Inspiration: Roast chicken dinner in a giant Yorkshire pudding with all the trimmings, @the_commis_chef. Curry Yorkshire pudding bowl, @nadiashealthykitchen.
Wrap it Up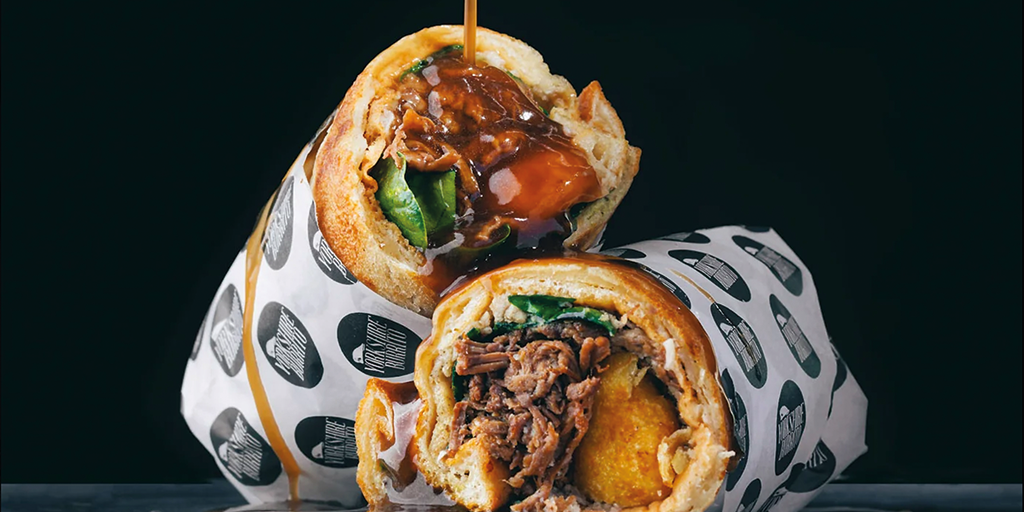 Over the last 10 years, chefs have been trying to find a way to eat a Yorkie on the move, so the most obvious answer was to make a huge one and use it like a wrap… of course. Most chefs are literally wrapping a Sunday roast inside it, but there are a few imaginative roll-ups.
Inspiration: Yorkshire pudding burrito with roast chicken, lemon thyme, honey and black pepper, rosemary roast potatoes, sage & onion stuffing & gravy, Yorkshire Burrito. Sunday dinner Yorkshire pudding wrap with roast potatoes and gravy, Ye Olde Bridge Inn.
Easy as Pie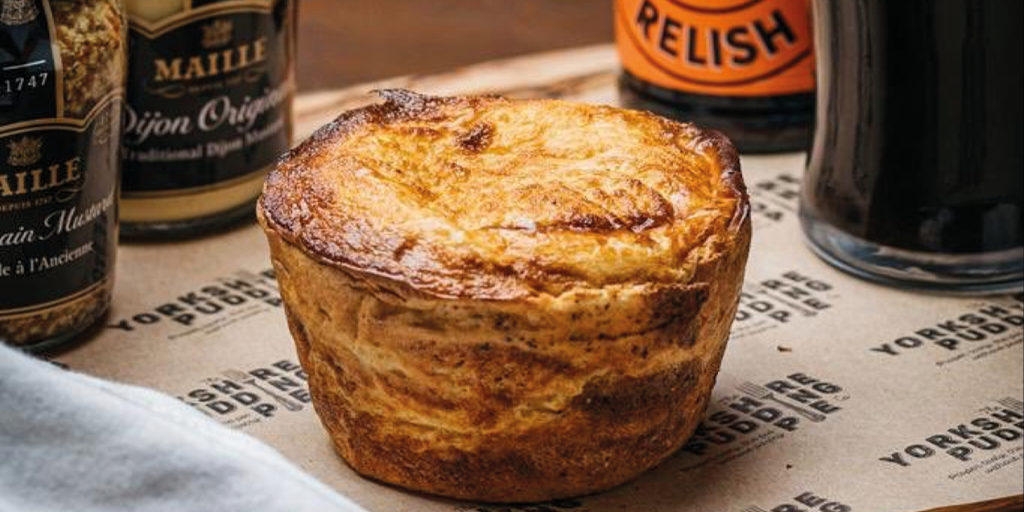 A new trend hitting restaurants is the Yorkshire pudding pie. Yes, chefs are stuffing their Yorkies to the brim with your favourite roast dinner ingredients and topping them with a pie lid. The Yorkshire Pudding Pie Company has really taken the idea and run with it…
Inspiration: Wagyu cheeseburger Yorkshire Pudding Pie Co. Steak pie & mash in a Yorkshire pudding, Project Pies.
Yorkie Pizza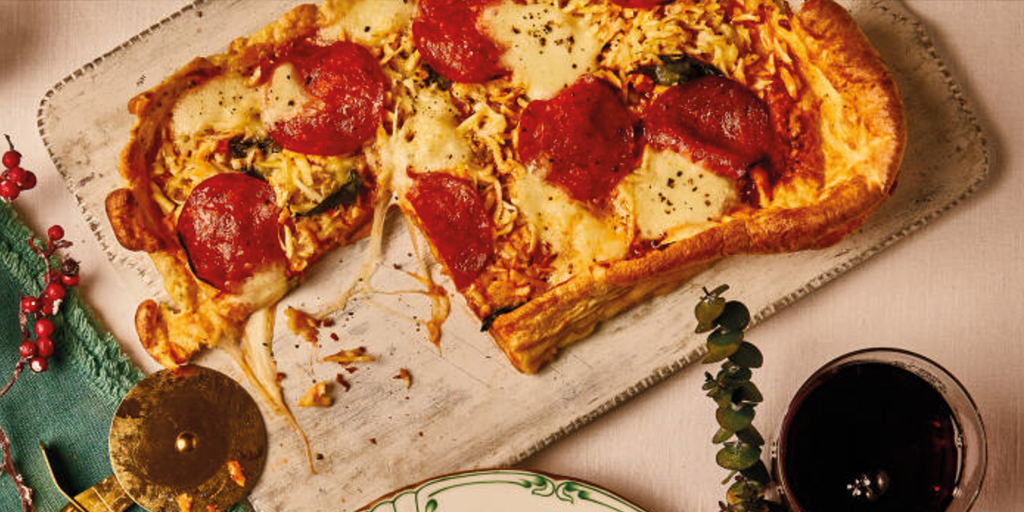 From pies to pizza – Yorkie style. In 2018, UK supermarket, Morrisons, launched a version of the Yorkie pizza, and since then, TikTok has made the dish go viral.
Inspiration: Parsnip & pepperoni pizza on a Yorkshire pudding, Gousto Cooking. Giant Yorkshire pudding pizza with tomato sauce, mozzarella, basil and anchovies, @agirlsguideblog.
All Day Breakfast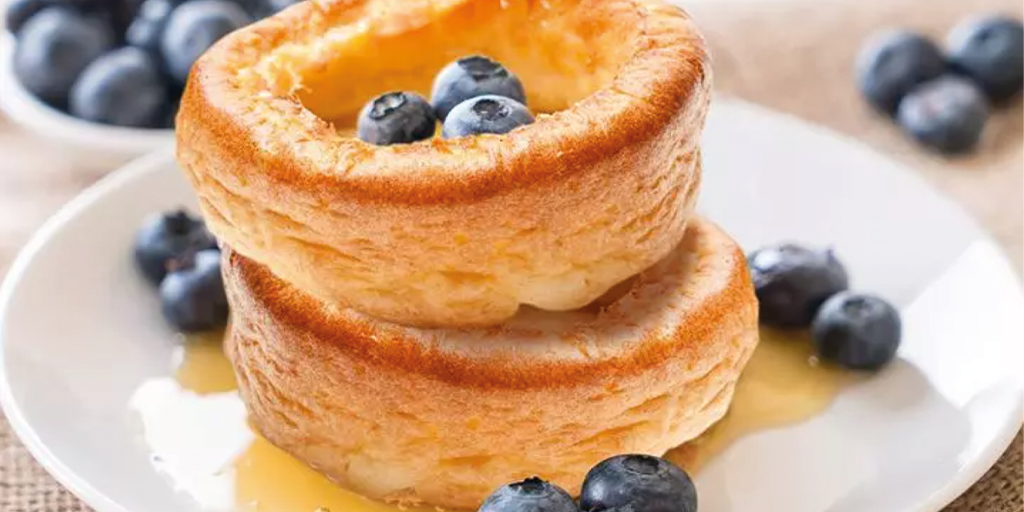 Move over roast dinners, it's time for breakfast. The ultimate indulgent breakfast has to be the All Day Breakfast Yorkie, filled with bacon, eggs, beans, sauces and even hash browns.
Inspiration: Yorkshire pudding and maple syrup, The Real Yorkshire pudding co. Breakfast Yorkshire pudding @emilyscooking_.
Pudding Yorkies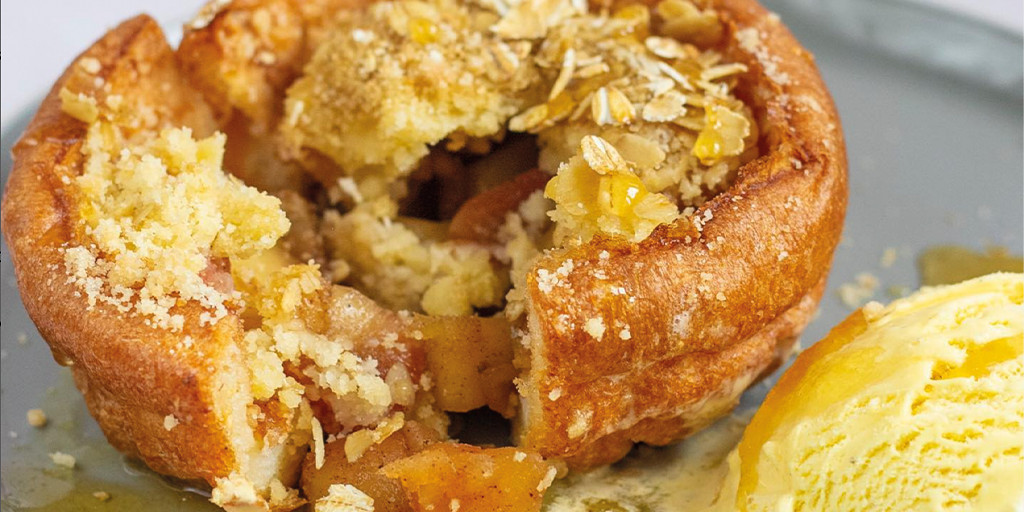 Sweet and savoury? Love it or you hate it, but it makes for a pretty show-stopping dessert. Called Dutch Babies, these Yorkies are treated more like a pancake, sweetened with sugar and vanilla, and filled with marshmallows, ice cream, and stewed fruit. We bet these would go down a storm in any establishment!
Inspiration: Sweet Yorkshire pudding with cherries @cakeontherun. S'mores Yorkshire with ice cream and warm chocolate sauce, The Furnace. Apple crumble Yorkshire puds, @theglutenfreesloth.
Yorkie-ish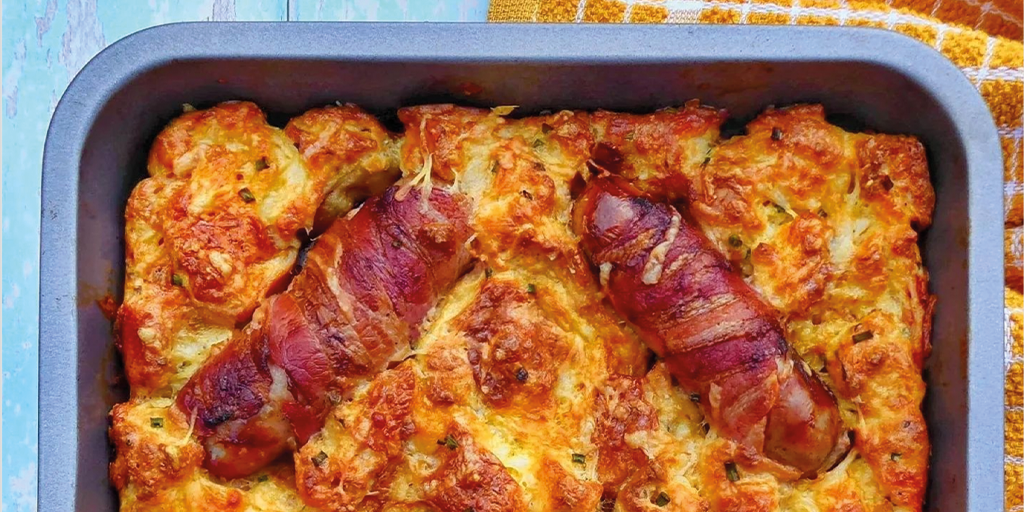 When have we pushed the boundaries of Yorkies too far? Well, one instance is when chefs have removed the Yorkshire pudding from our famous Toad in the Hole and replaced it with Focaccia! We can sort of see how this works… but with gravy? And then there's the lads at the Yorkshire Pudding Beer Co., who have created a Yorkie-infused beer – we haven't tried it, so we can't really comment, but we're on the fence with this one.
Inspiration: French toast toad in the hole @whatiateforbreakfast. Yorkshire pudding cake @ldeandyment. Is this just the beginning of the Yorkshire pudding trend? Surely more innovative wraps and puddings will be making waves in restaurants soon. And if not, why aren't we the first to start the trend? You can't say those S'mores Puds or the Roast Dinner Roll-Ups weren't getting your taste buds tingling. If you have time, we say get creative and see what you can do! Kids, care homes and restaurant-goers will love it. And if you need convenience, the frozen Yorkie will forever be a go-to, whether bought in or if you make your own. Take a look at our full Fairway Foodservice Yorkshire Pudding range here