Over the last few articles we've covered all things Christmas planning in your establishment. We've talked about menu planning, budgeting, sourcing ingredients, looking after your staff and we've planned the very best drinks and desserts to offer this season.
So, there must be only one thing left- the big day itself! We'll look at how to have a stress-free (even enjoyable!) Christmas day service and give your customers their best Christmas yet.
Working Christmas Day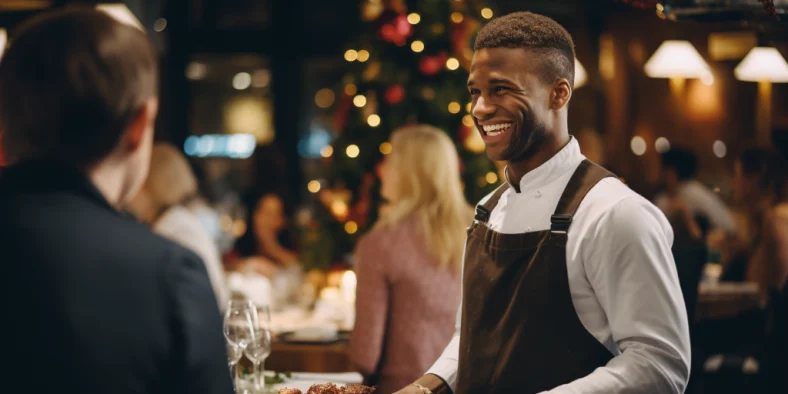 Christmas day is a special time for lots of people. Families, friends and loved ones come together, exchange presents and sit around the table having a celebratory lunch. However, it can be a very different day for those of us in the hospitality industry and, if you're a restaurant or pub chef, it's pretty much a given that you'll be working on Christmas day. I know it can be tough to leave your own family at home and spend your day looking after someone else's, but working Christmas day doesn't have to be awful; it is what you make it. Another plus side is that Christmas is a really good earning day, with some places paying double or triple time and, if you're a chef patron, this can be a much-needed income boost to keep you going over the quieter January and February months.
Preparation is Key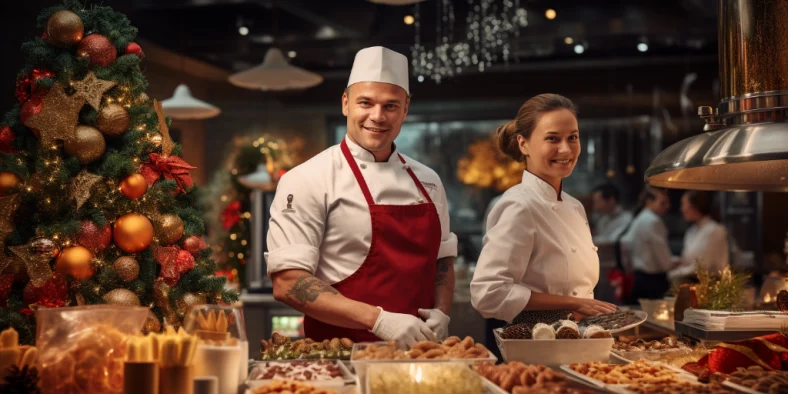 Whilst the concept of serving Christmas dinner in your establishment can feel overwhelming, in reality, it's just like a Sunday dinner. A simplified menu can also really help ease the pressure, with four or five choices of starter, main course and dessert and sometimes a cheeseboard. As Christmas lunch is served usually over a couple of sittings with pre-orders and no walk-ins, it's actually an easier service than normal.
As we've already seen, a lot of the vegetables and stuffings that go into the meal can even be prepped the day before. Personally, I like to brine a turkey crown overnight to keep it super juicy, dry it off in the morning and add some butter under the skin to add flavour and stop it drying out. Roast potatoes can be parboiled and fluffed up ready to roast in goose fat, butter for the vegetarians or oil/vegetable shortening for the vegans.
So, you've got the pre-orders in and everything is ordered and organised, but, as we all have experienced, you can guarantee that someone will want to change their order on the day. However, I've found that some battles just aren't worth fighting and it's always the best idea to keep customers happy. I'd recommend having a contingency plan for last-minute changes (it's worth having a few extra of everything too). It's always a good idea to be prepared for kitchen emergencies, but even more so at important times like Christmas Day; you need to be ready for any unexpected power cuts or the waiting staff dropping a dish on the way out to the customer. I'll never get over one of my staff dropping a perfectly cooked and rested duck breast! (Morgan if you're reading this I haven't forgotten)! There is no room for error on Christmas day so it's always better to be prepared.
Make it Enjoyable for Everyone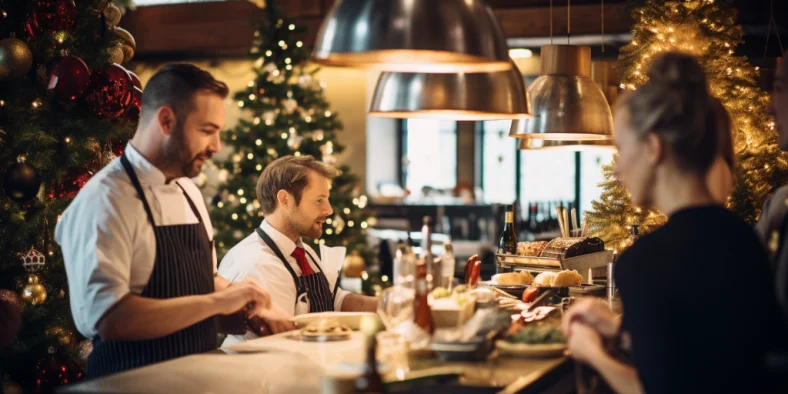 Hopefully, there won't be any complaints from your diners, but, if there are, it's vital that the front-of-house staff know exactly what to do to smooth things over. In my previous career as a nurse we had training on conflict management: they taught us that, if someone was angry or complaining, to offer them a chair or a cup of tea. It's very difficult to be angry with someone who's giving you something. I have carried this ethos with me ever since; I always think that it's worth taking the hit and offering a free bottle of wine or money off the bill to any customer who's complaining. It always turns out to be worth it in the end, whether it be with good reviews or customers spreading the word about the hospitality of your establishment.
It can really help morale to create a cheerful, festive atmosphere in the kitchen on the day; throw on a Santa hat or a bit of tinsel, put some music on and try to make the most of it. And if you do happen to have a glass of fizz, don't forget to check the turkey temperature- you don't want to give your diners food poisoning for Christmas!
Christmas Day also provides a perfect opportunity to put the front and back of house divide to rest: it is the season of goodwill after all. Maybe, if you don't have children at home to rush back to, you could even arrange to have all the staff come together for a drink or even a staff Christmas meal. At a hotel I used to work at, they invited all the local people who were on their own to join the staff Christmas meal after service. Nobody should be on their own on Christmas day- it can be an extremely lonely and hard time for people with no family.
At the end of the day, after service is finished and your last happy customers have left, make sure to take some time for yourself. Maybe take a bath, watch some good old Christmas telly or spend some much-treasured time with your family and friends. Reflect on your Christmas experience, what went well, what didn't so much, and make sure to keep in touch with your staff to make sure you can get their feedback too. As we chefs know, the best way to improve is to learn from our past mistakes.
So, we've covered the pros and cons of working on Christmas Day, the importance of last-minute planning and how to ensure that everyone has the best Christmas they can this festive season. I hope this has helped you to feel as confident as you can for an amazing experience in your establishment this Christmas. Good Luck!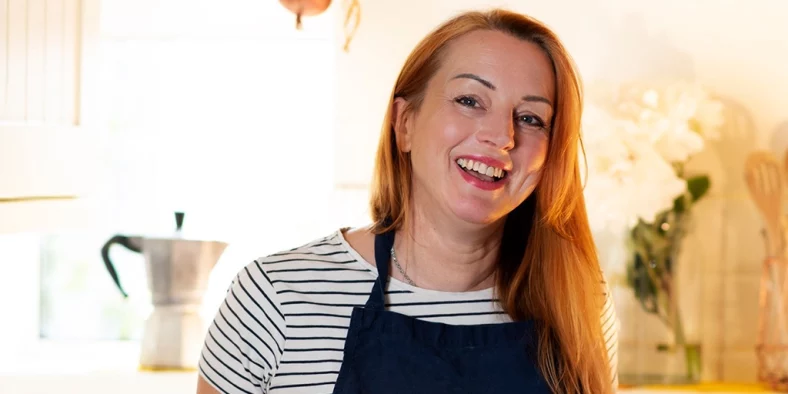 Kirsty Brown is a freelance, private chef and writer. Currently, the executive chef for an independent nursery chain and forest school, The Railway Children. Kirsty also runs her own pop ups, supper clubs, cooking classes and micro bakery, specialising in sourdough and global cuisine. Kirsty previously owned the acclaimed French-Yorkshire street food van, café and event company, Très Bon Raymond.